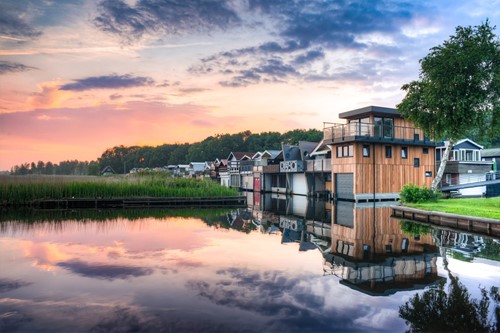 Image by Rudy and Peter Skitterians from Pixabay

Selling a vacation home is a lot like selling any other property, but for a few key differences. One, most vacation homes are far from the people who want to purchase them. Two, most vacation homes are far away from their owners, as well. This distance between owners, sellers, and the property can lead to some marketing challenges.
Working with a team of dedicated professionals can help. If you're a vacation home owner who would like to sell your property sometime in the next few months, working with a capable real estate professional can help the selling process go smoothly and quickly. Here's what you need to know. 
1. Maintain the Property 
Before listing your property for sale, address your deferred maintenance. Is the air conditioner old or in disrepair? Get a tune up or replace the unit. Does the chimney need a new liner? Replace it. Disclose these new repairs to your real estate professional, so they can mention recent repairs in your home's description. 
If you choose not to make these repairs before listing your home for sale, assume you'll have to disclose maintenance problems and (probably) reduce your price. Work with a real estate professional who can help you negotiate a good deal, while keeping in mind that you won't be able to fetch the best price for your property.  
2. Upgrade
Buyers love new features, especially new kitchens, bathrooms and decks. If you're trying to collect the maximum amount for your vacation home, talk to your real estate agent about upgrading parts of the property that are out of date. 
Not all home buyers expect the latest and greatest from their vacation home. If your property is a cabin in the woods, buyers may expect the facilities to be rustic and basic. If you're selling a beach house, buyers may have greater expectations. Your real estate professional will be able to tell you if a home upgrade will do you good, and if so, what kind of home upgrade. 
3. Improve Curb Appeal
Views, scenery and natural surroundings tend to be very important for vacation properties. Work with a landscaping professional or a contractor to improve your vacation home's curb appeal. This may mean planting flowers, installing a pathway, replacing overgrown or unhealthy shrubs and even clearing away trees that block the view. Do this before listing your home for sale, so the house will be ready when the photographer takes pictures. 
4. Get Professional Photographs & a Virtual Tour
Hire a photographer or media specialist to take professional photographs of your property and make a virtual tour. Photographs are very important because buyers may not be local and must rely on pictures to decide which homes are of interest. Virtual tours also make it easier for home buyers to decide which properties are most enticing. The easier it is for your home to be seen from a distance, the more attention it will attract from potential buyers.  
5. Find the Right Real Estate Professional
Work with a real estate professional who is experienced working with remote buyers and sellers. Interview several real estate professionals and ask them which strategies they recommend for selling a home remotely. Choose the real estate professional who has the most experience working with vacation home buyers and sellers, as this will be very important for the successful sale of your property.