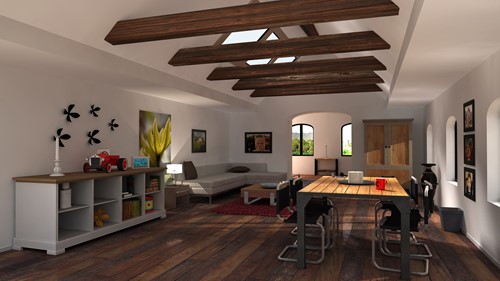 Universal design is creating spaces to be more accessible for everyone. Whether they're an elder, child or have mobile restrictions, it focuses on building areas to be used by all.
However, despite the daunting name or meaning behind it, universal design isn't a difficult feat to accomplish.
Add Views of the Outdoors
Installing French doors provides an incredible view of nature from a comfortable indoor seating area. They're a great way to allow everyone the ability to enjoy nature, regardless of their mobile requirements.
Consider Fewer Stairs
If possible, try to limit the number of stairs in and around your home. While this may not be possible sometimes, it can go a long way for accessibility. There are several factors that could affect the way someone uses stairs. By adding ramps or other types of smooth incline, you ensure everyone enjoys the home with minimal to no issues.
Add Automated Lighting Systems
Installing automated lights that either sit on a timer and turn on just a few minutes before you get home, or adding motion-detecting lighting, you'll be able to avoid trip hazards for you and those in your household.
Think About Your Shower
Showers are typically a place of accessibility woes. Any obstruction could be a tripping hazard. Any curb or ledge could pose some sort of physical risk to anyone who uses the shower. Don't fret. To increase accessibility in this area, consider building a roll-in shower without a curb. Install a grab bar to increase your accessibility to make the showering experience safer and more relaxing.
Choose Slip-Resistant Floors
Your flooring is another crucial area to consider. To increase safety and prevent any severe falls, be sure to install slip-resistant floors. Don't worry—you won't have to rip up your flooring and start fresh. Some products can be applied to your existing tile or stone floor to increase grip.
Make Storage More Accessible
You'll want to make sure key products and appliances are accessible for everyone. Consider the bottom storage in areas like your kitchen. Can anyone reach down and grab something deep on your bottom shelf? If not, consider adding more elevated features that lack obstacles like cabinets or shelving that's too deep.