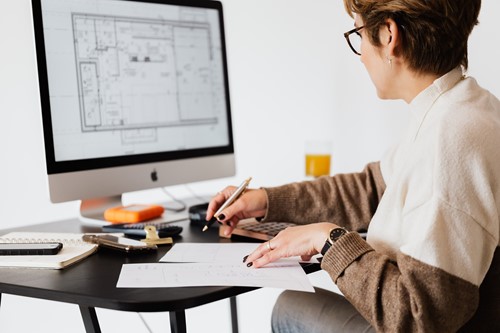 Before you can start building your dream home, you must decide on a floor plan. This can be an overwhelming process with so many options available. These five tips will help you narrow your choices down to choose one that is perfect for your needs.
1. Consider Your Lifestyle
This is going to be unique to each person, so take your time considering your lifestyle and what floor plan would suit it best. Make sure to think about your needs now and what they may be in the future. If you are planning to stay in your home through retirement, would a single-floor design work better or a home with a first-floor master suite? Are you planning to start a family? Do you want to adopt a pet? Will you be hosting gatherings often? These are all great questions to consider when creating your ideal floor plan.
2. Look at Your Entertaining Needs
If you entertain regularly, make sure the home has space for that. The space could be in the form of a great room, or it could be in the form of a large outdoor living space. Even a finished basement can be your entertaining area. On the other hand, if throwing big parties isn't your thing, then you may not need an elaborate floor plan.
3. Discuss the Need for Accessibility
Does your family have a specific need for accessibility in your home? If so, then those features should be part of your design consideration. Wider doorways and open floor plans make it easier to navigate a space with a wheelchair or walker. Hollowed counters and attached garages are also great features to look into as you plan for any accessibility needs you may have.
Accessibility can be related to disabilities, mobility issues or simple ease of use. Regardless of the reason, make your home accessible for the people who will be living in it.
4. Decide if Outdoor Living Spaces Are Important
Does your family enjoy spending time outside? Do you have small kids who may want to play in the backyard? Outdoor living spaces, such as decks or patios, can be part of your home's design. If you think this is something you will be using regularly, make sure you choose a home design that includes it. If not, then you can skip these features and simply enjoy the yard that comes with your lot.
5. Know Your Design Style
Before you start shopping for your new home, take some time to drive by homes in your area or look at pictures of finished homes. What designs jump out to you? What is your design style?
Your home plan is an important part of the building process, and it's worthwhile to carefully consider your options. With these five tips, you can land on a home floor plan that is the perfect fit for your needs and wants.