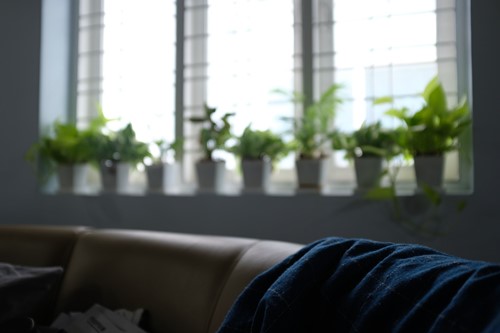 Every room inside your home provides you with an opportunity to adopt a fresh, green lifestyle. When you focus on each individual room within your home, you can quickly create a sustainable space to live and grow.
These tips can help you improve every room in your house until you have a created an eco-friendly home:
Create a Green Bathroom
The bathroom is the perfect place to begin your new, eco-friendly adventure. As one of the most frequently used rooms in your house, it also can be the biggest drain on your resources. These tips can help you improve the sustainability of your bathroom:
Upgrade your toilet to a high-efficiency toilet that will use less water per flush.
Purchase toilet paper that is created from recycled materials. Don't forget to recycle or reuse the toilet paper roll.
Opt for all-natural toiletry products that will not add harsh chemicals and other toxic materials to the water.
Transform Your Kitchen Into a Sustainable Space
The kitchen is another room in the home that has a lot of potential when it comes to sustainability. Here are a few ways that you can make your kitchen into the most eco-friendly spot in your house:
Buy energy-efficient appliances. Your kitchen appliances use a significant amount of the energy and electricity in your home. Energy-efficient units reduce the amount of energy used while also providing you with cost savings on your utility bills.
Wash your dishes by hand when you can, and run the dishwasher every couple of days. Washing dishes by hand uses less water than the dishwasher does in order to clean your pates and utensils.
Design an Eco-Friendly Bedroom
The bedroom is not usually the first place that people look to when they want to create an eco-friendly home, but there are a lot of ways to transform your bedroom into a green space. Here are a few ideas to consider:
Use organic bedding or bedding made from recycled materials. Invest in high-quality bedding in a timeless color or style, so that you do not have to replace it quickly.
Donate clothes that you do not use, and be mindful about how much you purchase. The textile and clothing industry has a significant impact on the environment, and by buying less, you can have an impact on the production cycle.
Live and Thrive in an Environmentally-Friendly Living Room
Your living room should be a relaxing space where you can be yourself. In order to feel good about reading, writing or watching TV in your living room, you should make it an environmentally-friendly area. Here are a few ways to get started:
Buy houseplants to use as decorations. Houseplants can improve the indoor air quality of your home, and they also make it a more peaceful place for you to live.
Use your fireplace to heat the room rather than relying on the furnace. Be sure to purchase sustainable wood to burn.
It's important to remember that you do not have to transform your home into an eco-friendly haven in a matter of days or weeks. By breaking down your sustainability goals into bite-sized chunks, you will be able to better manage the small steps that will help you accomplish your long-term targets.